On my way home after photographing monsoon thunderstorms northeast of Flagstaff, I noticed smoke rising over the hills along Townsend-Winona Road. I thought it might be another tree fire, but as I rounded a bend, it turned out to be a terrible house fire. Checking radar, it looks like there were 3 lightning strikes over that location from 2:45-3:00 PM. Several fire trucks were on the scene but the fire was overwhelming and it took quite a while before it seemed to be brought under control. I'm afraid the house may have been completely lost.
A couple of the lightning strikes along Townsend-Winona Rd.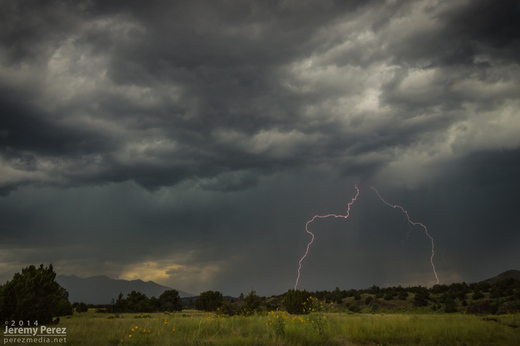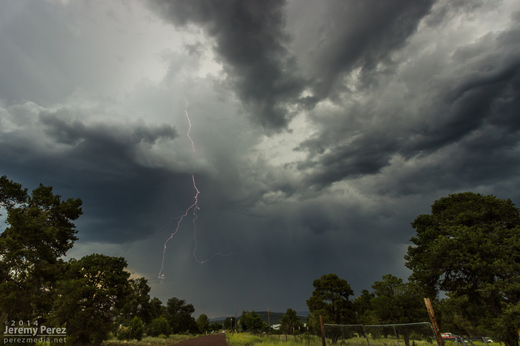 The house fire at Townsend-Winona and Bullion Hill Rd.