Today, a strong multicell hammered east Flagstaff, dropping up to 2 inches of precipitation including mounds of hail during a 45 minute time frame. Some meager vorticity got stretched into the blue-green updrafts at times and made me wish I had a better vantage.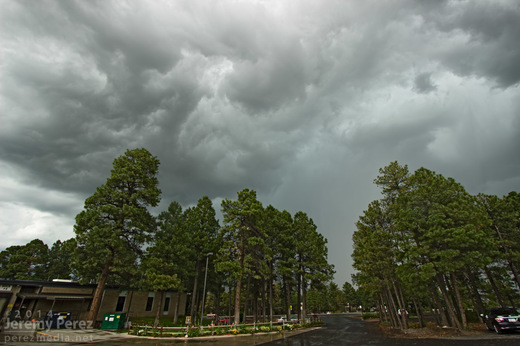 Still, the view from the middle of town was pretty good as a clearing eventually showed a nice rain free base west of Mt. Elden.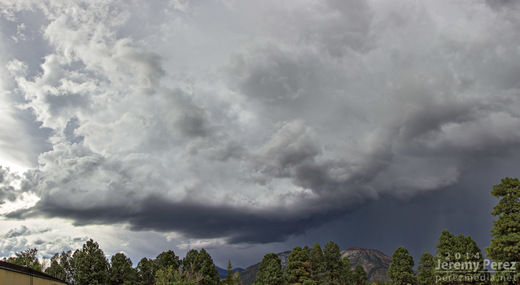 I noticed some laminar striation under the base, but thought it was just an indication of strong inflow. After checking the photos, I noticed that structure may have actually been a shear funnel that lasted a little more than a minute from 4:42 to 4:43 PM.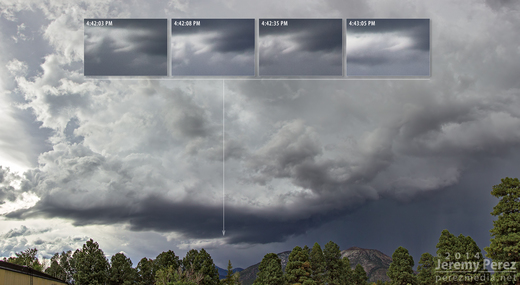 I wasn't fully prepared, and decided to shoot a 96 frame time lapse when all I had was a monopod. After Effects stabilization managed to rescue the time lapse pretty nicely.