On Thursday night, May 20, we took I-40 from Flagstaff to Albuquerque and then headed north on I-25. We grabbed sleep at rest stops and off ramps along the way. By noon, we were bogged down in traffic in the heart of Denver (what a mess). I figure we lost about an hour trying to pierce the heart of the city instead of taking one of the outside routes.
North of the city, we had a bite to eat at Wendy's while strongly sheared cumulus tried to pierce the CAP along the front range. The tough part was trying to decide where initiation would take off. Decent CAPE, shear, and a frontal boundary were setting up in southeast Wyoming, so we got back on I-25 and headed north. As we approached Cheyenne, Wyoming, radar showed cells getting healthy along I-25, further north near Wheatland. One cell pulled its act together and started peeling away to the east-northeast. In an attempt to parallel and get ahead from the south, we broke northeast on Hwy 85 toward Torrington and Lingle.
As we approached Torrington, the supercell dominated the sky to the north like a great hen roosting over her clutch with features gradually resolving along the base.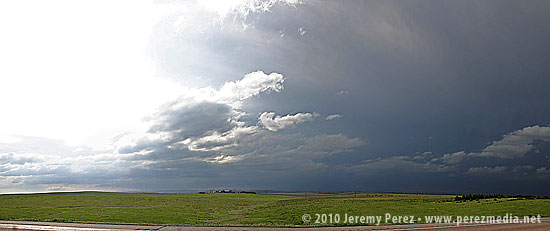 As we entered Torrington and headed toward Lingle on US-85, trees and buildings demolished our view, however, upon clearing some trees about 00Z, we got a sudden and stunning view of a wall cloud and what appeared to be a funnel silhouetted to the northwest. When in silhouette, it's not possible to determine rotation, so at the time, all we could do was film it and see if we could catch up.
Video frame grabs: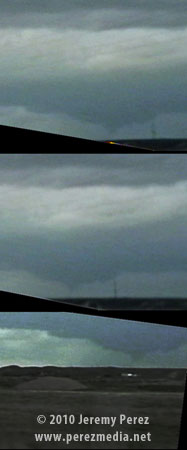 The SPC report later confirmed two tornado touchdowns northwest of Lingle at 23:55Z and 00:01Z. So I'm confident that the feature we saw was indeed a funnel--whether it was a tornado at the time we saw and filmed it, I couldn't say.
We took US-85 north of Lingle, and caught fractured glimpses of the disintegrating wall cloud between otherwise stunning, hilly terrain. When we finally caught up to it, the wall cloud was gone, although the base was still slowly rotating. A deep, turquoise light emerged from within.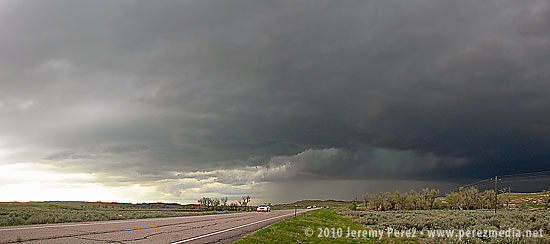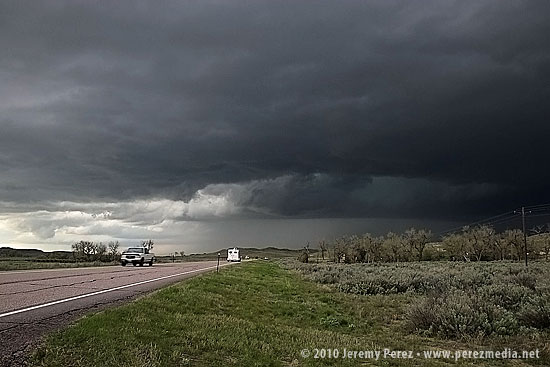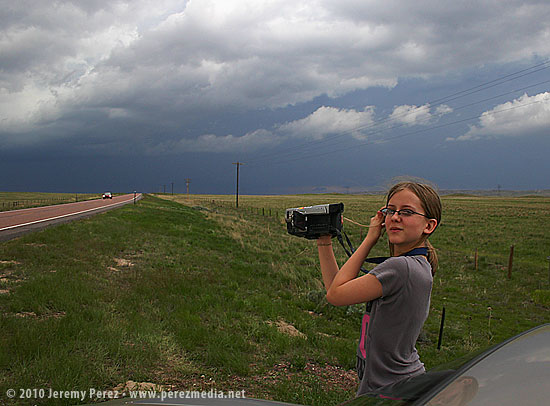 Road options were seriously limited, so we couldn't follow this one as it tracked to the northeast. So we continued north on US-85 as other storms erupted.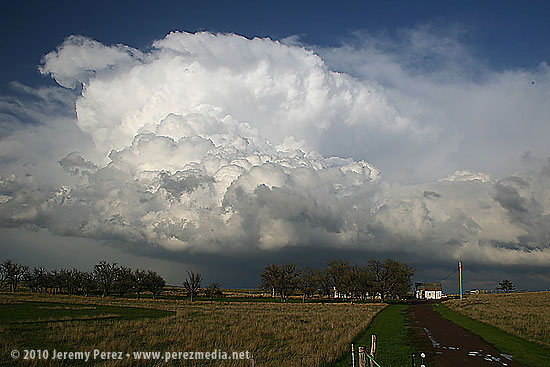 North of Lusk on US-85, we drove beneath an enormous, beautifully lit shelf cloud.

Click to view panorama (Quicktime required).
This time lapse video shows motion of the shelf cloud and lowered inflow base:
Illumination beneath this storm was surreal and bathed the Wyoming landscape with a dream-like light.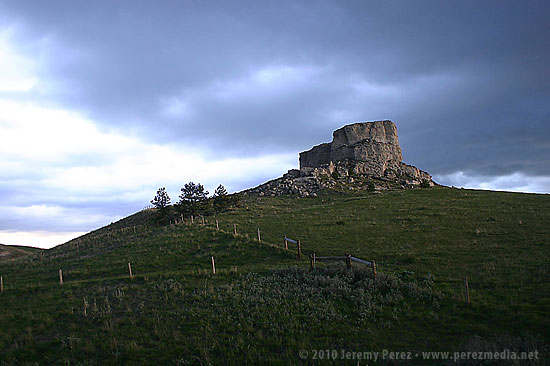 After nightfall, we spent some time in Lusk, looking for a good place to stay the night and getting pelted with nickel and some quarter sized hail. Every room in Lusk was taken, so we drove on to Chadron, Nebraska and tried to rest up for our next day in South Dakota.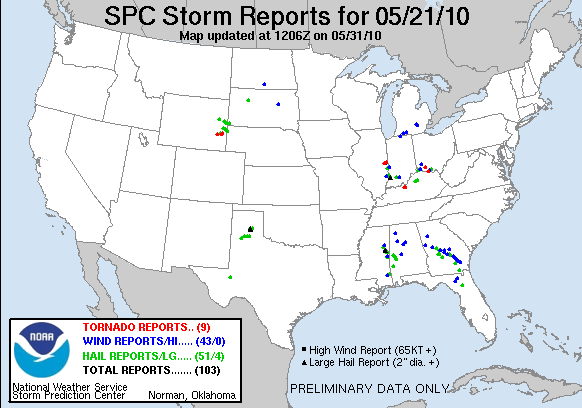 Chase Vacation Reports
Chase Day 1 - Lingle-Lusk, Wyoming