The original plan was to spend day 4 driving home, but an early start to some severe storms tempted me to stay a while and practice intercepting along roads near Goodland, Kansas. The first severe-warned storm we intercepted sported a weak, ragged lowering beneath the base.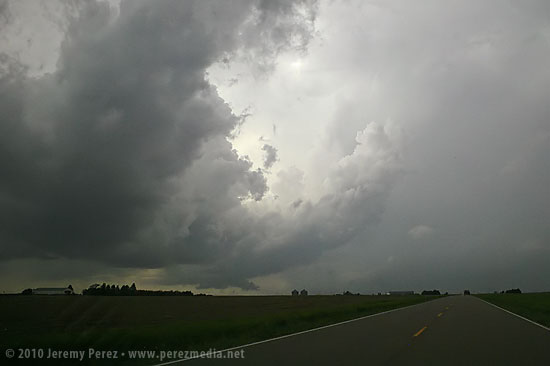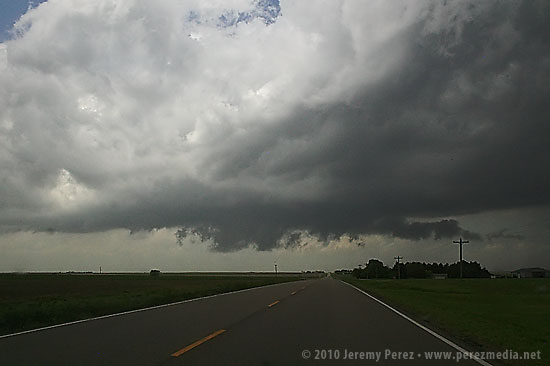 Over the next couple hours, other storms popped along the dryline and raced north where we positioned and waited for them to pass. One cell was severe warned as it approached our position, and we had a gorgeous view of its corkscrewing tower as it began to toss marble, then nickle, then quarter sized hail at our car. It's a thing to experience, but enough was enough, and we pulled onto the shoulder beneath an overpass to wait for the bigger chunks to subside.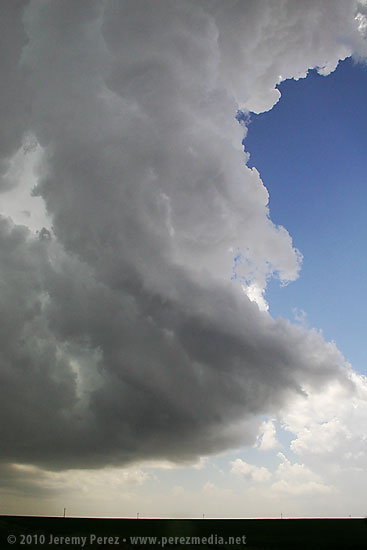 We caught a couple more storms before leaving--one of which sported a persistent mid-level shear funnel. Overall it was an enjoyable end to our chase trip. We got a few more photos and regrettably a few dimples in the hood and roof of the car as a reminder of all the powerful storms we saw.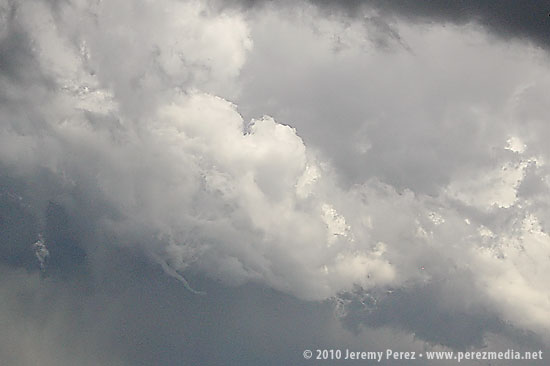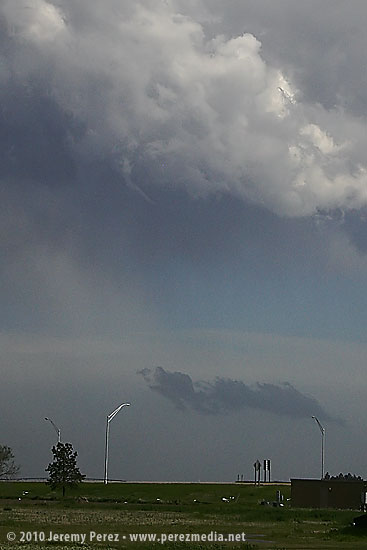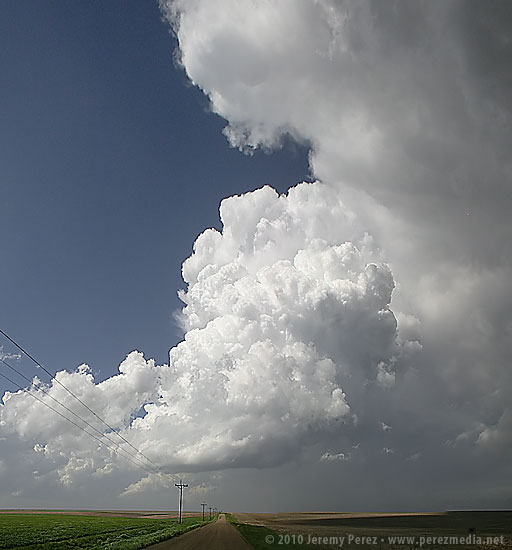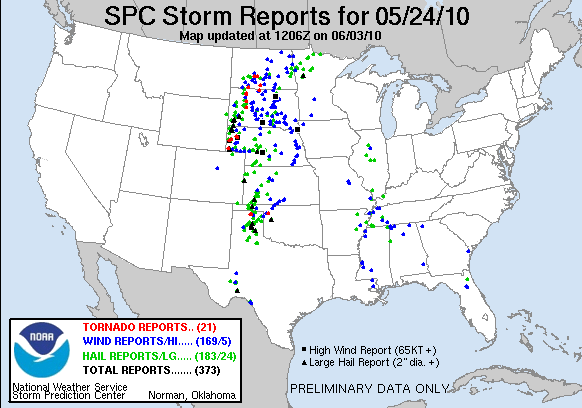 Chase Vacation Reports
Chase Day 4 - Goodland, Kansas