Day 3 in Kansas was a bit of a bust for us. As we drove south through Nebraska, we found ourselves behind the TIV crew as the dryline was beginning to brew in western Kansas/Eastern Colorado.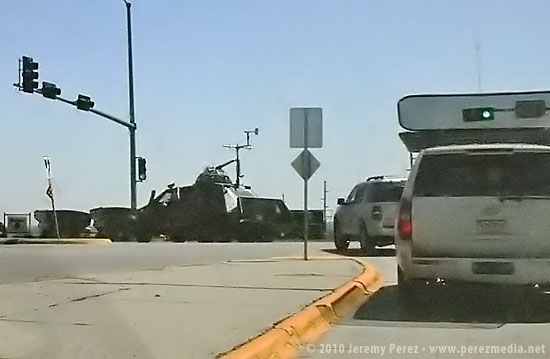 As we dropped south toward Hoxie, Kansas, cells were beginning to go severe. We noticed a caravan of chasers heading west toward Colby. However, a couple frames of radar convinced me not to head west, but to continue south and then east in hopes of heading off a storm that I thought was turning right. It was a huge mistake. Shortly after that last radar loop, the cell I was watching was consumed by another to its west. From then on all storms that exploded along the dryline raced almost directly north at 40 to 50 mph. By then, I had placed us 75 miles too far to the east. Soooo stupid. Meanwhile spotters were reporting tornadoes along the dryline, screaming northward. I tried to salvage the situation, heading north and west to try and catch something--anything, but it was too late. By the time we reached the conveyor belt near Atwood, the sun was setting, and it was getting to hazardous to intercept.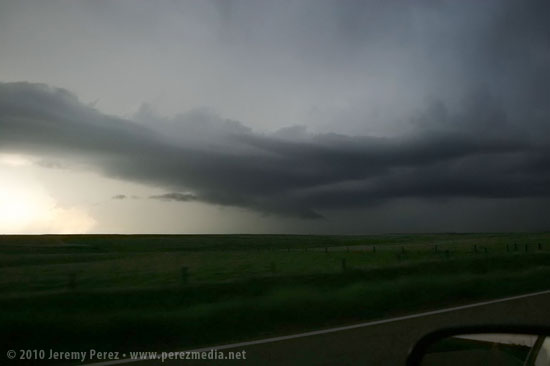 So we hung out on US-36 listening to radio reports and catching radar whenever we could get a connection. As night fell, a couple tornado warned supercells lit up the sky, moving up from south. As the storms crossed north of our road, we had a clear view of their structure as they were almost continuously illuminated by lightning.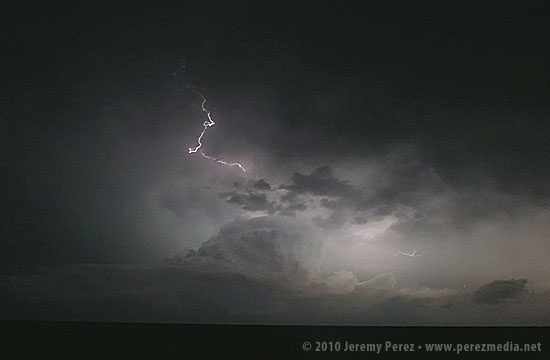 Although we missed out on any tornadoes, I learned some lessons about forecasting storm motion, and being cautious about how much I bet a sizable drive away from the boundary on just a couple frames of radar. And we did get a stunning light show to cap the day.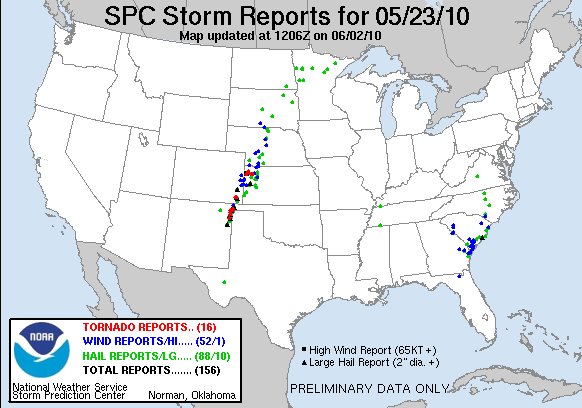 Chase Vacation Reports
Chase Day 3 - Northwest Kansas