On a clear evening, if you can peel your eyes away from the vibrant pinks, reds and oranges of a fading sunset, and turn to the east, you might take a few minutes to treat yourself to the Belt of Venus--a band of soft, glowing color that hovers over the deep blue of approaching night. It is the place where the last rays of the sun filter through the sky and disappear into space. To me, it's like a theater curtain slowly rising to reveal the wonders of the night sky.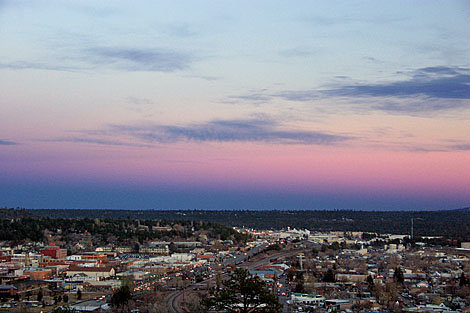 That's what this site is about. Conveying my observations of those nighttime wonders.
Although I enjoy capturing the view with photography from time to time, I find that I get the most enjoyment and appreciation for astronomical objects by sketching them. With the blossoming of astrophotography in the amateur community, astronomical sketching may seem to have become an antiquated endeavor. However, this method of recording observations still runs strong in many parts of the amateur community. I have found that for myself and for many others, sketching these objects provides a fantastic means of honing observation skills and providing a record of what was truly visible to your own eyes while you soaked up the view.
The majority of my entries here will be accompanied by a sketch of the object I observed, a description of the observation, and data I was able to acquire from reliable online sources, and printed publications.
You can follow the links on the right side of the main page to get a list of different object types and observing topics.
The Tools and Techniques link will take you to a list that contains a few tutorials on the sketching, digitizing and photography processes I use.
Comments are definitely appreciated. Please let me know if you find anything questionable in my data!
I hope you enjoy.
Jeremy