Tonight's conjunction was a beautiful sight in the dwindling twilight. McMillan Mesa provided a wide open view of the western horizon as the lunar-planetary trio sunk lower. Thin cirrus, and a fresh contrail added color and interesting geometry to an already stunning scene. To cope with the wide dynamic range of the sunset and brilliant crescent moon, I combined two overlapping exposures in the shot above: 1 shot at 1/50 sec to capture the crescent moon, and another shot at 2 seconds to capture everything else. (Canon EOS 300D, ISO 800, f/5.6, 25 mm.)
Below is another photo I shot earlier after walking out of the office for the day. The conjunction was already putting on a spectacular display.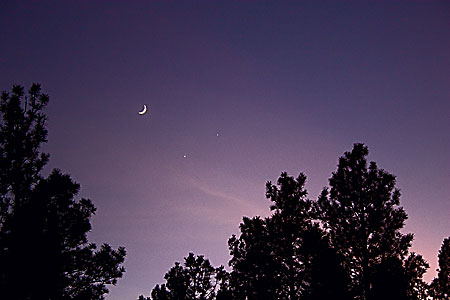 The following two photos were shot the previous day, November 30, 2008, from my front yard.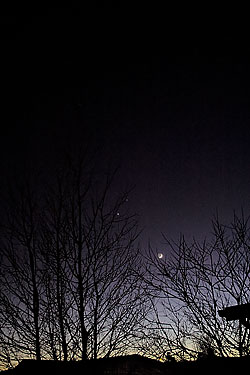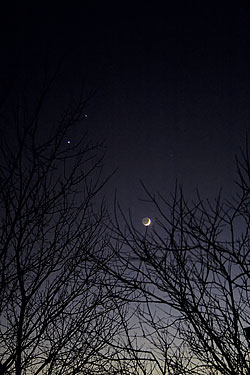 What an awesome display!